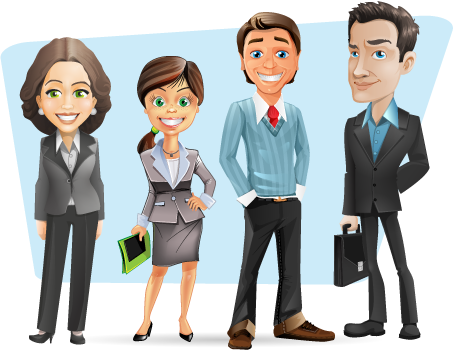 Our Volunteer Staff
Asterion Foundation is lead by an all-volunteer staff. Our team of directors is comprised of scientists, educators and other professionals.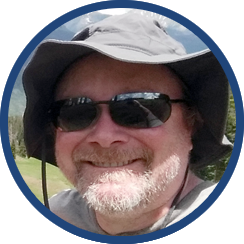 Michael Toomey
President
Michael Toomey is a life-long volunteer and philanthropist. He has served in numerous capacities as officer of the Alachua Astronomy Club and docent with the Florida Museum of Natural History and Lowell Observatory (Flagstaff, Arizona). Mike also serves as a director on the Toomey Foundation for the Natural Sciences. Mike graduated with a B.S. in Geography from the University of Southern California.
Mike has received numerous awards and special recognitions in the area of astronomy and other natural sciences including multiple service awards from the Alachua Astronomy Club, the Above & Beyond award from the Kika Silva Pla planetarium at Santa Fe College, Gainesville, Florida, and the naming of an asteroid from Lowell Observatory (2012 BJ94 – discoverer L.H. Wasserman).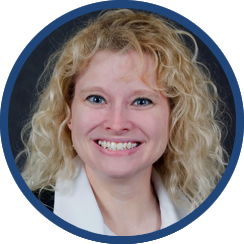 Janna Underhill
Secretary
Dr. Janna Underhill earned her BS in Zoology in 1990, her MFRC in Wildlife Ecology and Conservation in 1994, her MEd in Student Personnel in Higher Education in 2002, and her PhD in Research and Evaluation Methodology in 2014, each from the University of Florida. Prior to joining the UF College of Engineering as Director of Advising, she spent more than 17 years providing student services and alumni relations for the Food Science and Human Nutrition Department in the UF College of Agricultural and Life Sciences. Dr. Underhill has won two Superior Accomplishment Awards, two college-level Advisor of the Year awards, and two university-wide Advisor of the Year awards.
Her hobbies include reading, hiking, hunting down vinyl albums from obscure prog-rock bands, watching appallingly bad B-movies from the 50s and 60s, and planning elaborate Halloween yard decorations.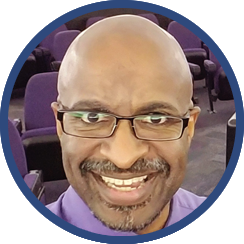 James Albury
Director
James C. Albury began volunteering at the Miami Museum of Science and Space Transit Planetarium at the age 14. Albury received a degree in Astronomy from the University of Florida, after which he worked for UF's Office of Academic Technology. In 2009, Albury became the director of the Kika Silva Pla Planetarium at Santa Fe College. He has produced numerous planetarium shows in the 7 years that he has been the planetarium's director. He has given speeches around the country regarding the challenges and opportunities for public interest in astronomy and astronomical outreach.
He is currently the president-elect of the Southeastern Planetarium Association and is a co-host with Dean Regas of the internationally syndicated PBS show "Star Gazers" (the world's only weekly program on naked-eye astronomy for the person on the street).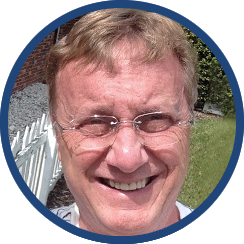 Andy Howell
Director
Dr. Howell is Vice President of the Alachua Astronomy Club, Inc. (formerly president). Andy received his PhD in industrial engineering from Georgia Institute of Technology. He worked for three years as a statistical analyst for a manufacturer of automotive wheels and ten years as a lean six sigma consultant with industry and government. Andy has an M.S. from the California Institute of Technology in planetary science and a B.S. in earth and planetary sciences from Massachusetts Institute of Technology. Dr. Howell teaches physical science as an adjunct professor at Florida Institute of Technology.
Dr. Howell is a retired officer of the U.S. Air Force. He served as a space systems orbital analyst with NORAD / Space Command at Peterson Air Force Base, Colorado; as a foreign space systems intelligence analyst with Foreign Technology Division at Wright-Patterson Air Force Base, Ohio; and as an assistant professor of operations research at Air Force Institute of Technology. His astronomical experience includes work with the image-processing laboratory at the NASA Jet Propulsion Laboratory where he produced imagery derived from interplanetary spacecraft and landers.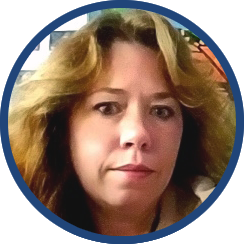 Karen Walker
Director
Karen is a teacher of gifted students, grades K – 5, at Interlachen Elementary School. She hails from New York City where she received her bachelor's degree in Child Development. She then moved to Indiana to pursue her Masters in Elementary Education. She has taught in both private and public schools for over 20 years. Her main curriculum interest is in the natural sciences. Her goal is to encourage her students to become inquisitive thinkers who grow to become science literate adults.
Karen currently resides in Gainesville, FL, with her husband, also an educator and science literacy proponent.